What's the Difference Between CVs and AVs?
CVs change how drivers interact with each other and the transportation system.
AVs change how vehicles and drivers interact with each other and the transportation system.
With CV technologies, vehicles wirelessly communicate with each other and with infrastructure.
Automated systems perform at least one element of operation without driver input.
CVs enable a range of safety, mobility, and environmental functions. Automated CVs can provide information to drivers.
As automation increases, vehicles are increasingly able to perform dynamic driving functions in varied conditions and environments.
CVs obtain information through wireless communications to support safety, mobility and environmental applications that assist the driver.
AVs can take over some levels of driving tasks and can use information through communication technologies to enhance the Automated Driving System capabilities to safely and efficiently interact with the roadway environment.
CV technology can be used by AV technology.
Furthermore, please see SAE automation levels for AVs
CVs and AVs are different but complementary, and connected technology can enhance automated systems.
How Will CVs and AVs Change Transportation Planning?
CVs and AVs have the potential to dramatically improve safety, reduce vehicle emissions, improve maintenance and asset management, and increase mobility.

However, when it comes to implementing and deploying these technologies, much is unknown. Fully automated vehicles may enter the market, but it could take decades for CVs and AVs to reach full fleet penetration. And it is not clear if or when any of the hoped-for benefits will materialize.
Planners should expect a long transition period. Automated, non-automated, connected, and non-connected vehicles will likely coexist for a decade or more as part of a mixed vehicle fleet.

Here are a few key areas of transportation planning that could change if AVs, complimented by CVs, emerge in commercial markets—as with all new technologies, there may be positive and negative impacts:

New travel behavior may impact land use—where people choose to live and work. Some experts think AVs will encourage longer travel distances and sprawl. Others speculate that AVs could decrease private vehicle ownership.

AVs could lead to narrower lane widths, thereby decreasing maintenance costs for agencies. But AVs may also need better infrastructure conditions to operate, and agencies may be challenged to increase road maintenance spending.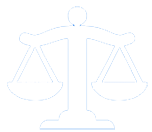 Environmental justice populations may have limited access to privately-owned vehicles equipped with AV technology. If disadvantaged populations are considered, high levels of automation could increase mobility and accessibility for people who currently are unable to drive.
AVs generate and use extensive amounts of data. Mining such data sources could provide detailed and up-to-date information to better support traffic operations management, infrastructure needs evaluation, and improved transportation models.

Environmental programs that address air quality, sustainability, and noise could be strained if people widely adopt AVs that run on internal combustion engines and travel more miles. AVs could also reduce emissions through platooning and more efficient operations.

As AVs generally improve comfort and safety and as the freight industry pursues operational efficiencies, there could be significant increases in traffic and congestion.
How Can Planners Address the Impacts of CVs and AVs?
The transportation planning process is flexible and iterative and is designed to address uncertainty. Despite many unknowns with CVs and AVs, transportation planners can still make informed decisions with existing planning approaches and available information. Some approaches are better suited to address CVs, while others can be used to address the potential impacts of AVs. As these technologies evolve, planners can reevaluate their approaches.

Coordinating across multiple planning strategies is an effective way to handle rapidly emerging new technologies.

Scenario Planning is one key planning activity that can help planners understand and respond to CV and AVs technologies. Additional resources are available to coordinate performance-based planning with scenario planning and scenario planning with operations and systems management.
Methods developed to support Planning for Operations are relevant in assessing CV projects, especially vehicle-to-infrastructure investments. Techniques for assessing Intelligent Transportation System investments also apply to CVs.



Finally, Performance-Based Planning and Programming is an effective way of responding to rapidly developing technologies of all types. Performance-Based Planning for Operations provides additional resources for integrating new vehicle and roadway technologies into planning and programming.

An essential step in performance-based approaches is for agencies to develop clear visions of desirable outcomes. Another key element is to gather and analyze data on fleet penetration and roadway operations, including results from industry, research projects, and pilot deployments. Based on their vision and data collection programs, agencies can develop and use performance measures to assess progress toward the desired outcomes, and to design and select projects that offer the best return on investment.
Other Resources
| | |
| --- | --- |
| | The FHWA Transportation Planning and Capacity Building Connected and Automated Vehicle Focus Area Page includes many resources and publications that are a great place to start to better understand these technologies and their potential impact on transportation planning. |
The FHWA Transportation Planning and Capacity Building (TPCB) Program wants to hear from you! If you have questions, or if you would like to share what you're doing to plan for C/AV, send us an email at TPCB@dot.gov. Additional resources for technical support are available through the TPCB peer learning page.
For more information about the TPCB program, please email
TPCB@dot.gov
.